… is coming up! And you're totally invited. The Breaking Lakes are playing this Friday October 15th 2010. Details? We're playing at Bread and Circus (299 Augusta Av. Toronto, ON). The doors open at 8:00pm but we don't play until 11:30pm. And the cover charge is $6! Not bad.
There will be industry judges determining whether or not we will make it to the next round, and a big criteria is crowd response! So every extra screaming voice we can fill the venue with is a huge bonus for us.
If you would like to join us and hang out then join the Facebook event page!
http://www.facebook.com/event.php?eid=153205581378618
And if you have any questions feel free to email us! It's thebreakinglakes@live.ca.
For those of you that have seen us recently, we have a brand new song that we are debuting for Indie Week. We're excited to share it, it's a lot of fun to play.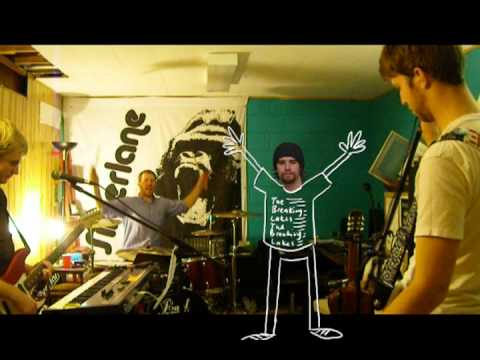 If you can't make this Toronto show we have another one next week (October 23rd) at the Hard Luck bar for the Y108 Rock and Roll Challenge! Check back to our website for more information about that show. www.thebreakinglakes.com
Well we hope to see you then and we hope everyone's Thanksgiving weekend was great!
Gobble,
TBL OUT!